This LIVE EVENT brings together 500+ business owners and professionals to CONNECT with PURPOSE and learn secrets of MARKETING and CONVERTING more business.
As an Entrepreneur, there is a lot riding on your shoulders. It's easy to feel like there aren't enough hours in the day to achieve your goals. You are so consumed by day-to-day activities and admin errands that you need to prioritize what's important and what will make the cash register ring.
Toronto's Marketing & Sales Strategies Summit will help you get more clients right away!
WHAT WILL YOU LEARN?

***
Proven Strategies for Finding and Converting New Clients FAST!
How to Communicate with Power to Captivate and Engage in person and on social media
Strategies to Build, Grow and Engage your Network
Ways to Shift Your Mindset for Greater Success
***
WIN A WEEK VACATION TO MEXICO!
***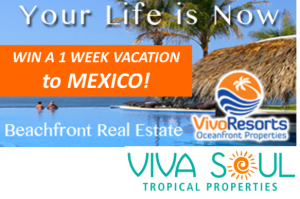 WHAT MAKES THE MARKETING & SALES STRATEGIES SUMMIT SO DIFFERENT?

When it comes to Marketing their businesses, many people are unsure which are the best ways to get their message out to their ideal clients. 
Let's face it – today there are so many ways to market your business, it's quite confusing . . . and equally easy to lose momentum when marketing strategies are out of sync, even if just so slightly.
At the Marketing & Sales Strategies Summit, we believe business owners who align all of their marketing strategies have the greatest impact in the marketplace.
When you attend the Strategies Summit you'll gain clarity about which ways are going to work best for you to generate the most leads in the shortest amount of time. You'll leave with strategies and a plan you can implement right away, as well as how to convert those leads into clients.
PAUL BARTER:
 The UBER of everything!
Paul Barter is a leading technology thought lead. An adjunct professor of technology strategy at the York University Schulich School of business, a venture services adviser at MaRS Discovery District, and VP Research at technology firm T4G Limited, he believes the point where technology, business and society intersect is the epicentre of our changing world.
He's a regular contributor to a number of publications including Huffington Post Canada and is completing his first book entitled 'The Uber of Everything'.

KAREN MCGREGOR:

Rock the Stage!
Karen McGregor is an international speaker and bestselling author, sharing the stage with luminaries such as Deepak Chopra, Caroline Sutherland, Michael Beckwith, James Twyman, Adam Dreamhealer McLeod and David Wolfe. Her passion is to help conscious entrepreneurs build their business and spread their much needed products and services far and wide … through one of the most powerful avenues available to them…. speaking!